DGO Detailing Center
Welcome to DGO Detail Center
Our team of highly skilled professionals is here to give your vehicle the love it deserves. Keeping your vehicle clean inside and out helps retain the value to keep it looking like new for years to come. Choose from our complete services, interior or exterior details, pet hair & odor removal, and headlight restorations.
Automotive Detailing Menu
---
Complete Auto Detail…$299.95
Using only the best products on the market, your vehicle will shine its brightest, inside and out! Includes everything in both the interior and exterior details with additional degreasing of vehicle, engine steam clean, brake dust and grim removal from wheel wells and rims, truck bed clean, and clay bar process application to remove hazardous road materials from paint.
Interior Detail…$199.95
Interior vinyl or leather is cleaned and dressed including trunk/spare tire. Leather conditioning is applied to leather seating. Vacuum, pet hair removal, shampooing of carpet, seats, headliner and floor mats. PLUS! Receive a complimentary exterior wash and hand-dry, windows and door jams cleaned, and tires shined!
Exterior Detail…$99.95
Includes sap, bug, scratch, swirl and oxidation removal. Paint restoration sealed with the finest wax. Door jams cleaned, trim shined and protected, and tires shined. PLUS! Receive a complimentary interior vacuum and interior windows shine!
Excessive Pet Hair Removal…$49.95
Excessive Cleaning…$50.00
Headlight Restoration…$149.95
Ozone Odor Removal…$25.00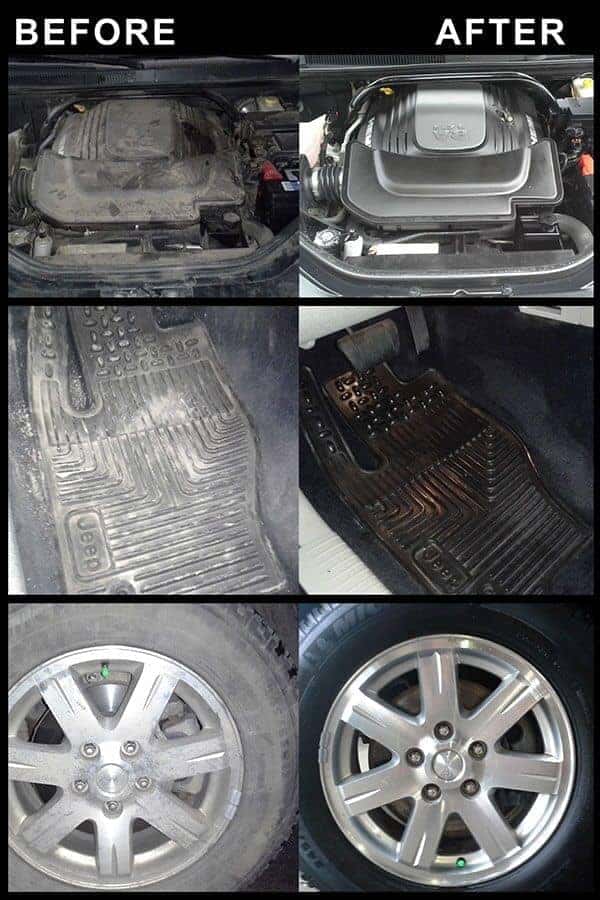 ---
DGO Detail Center Specials
50% OFF Headlight Restoration
DGO Detail Center
50% OFF Headlight Restoration
$75 Savings
EXPIRES: 10/31/2023
Durango Toyota
1200 Carbon Jct, Durango, CO
Service: 855-893-9603
50% OFF Headlight Restoration
Expires: October 31, 2023
DGO Detail Center
50% OFF Headlight Restoration
$75 Savings